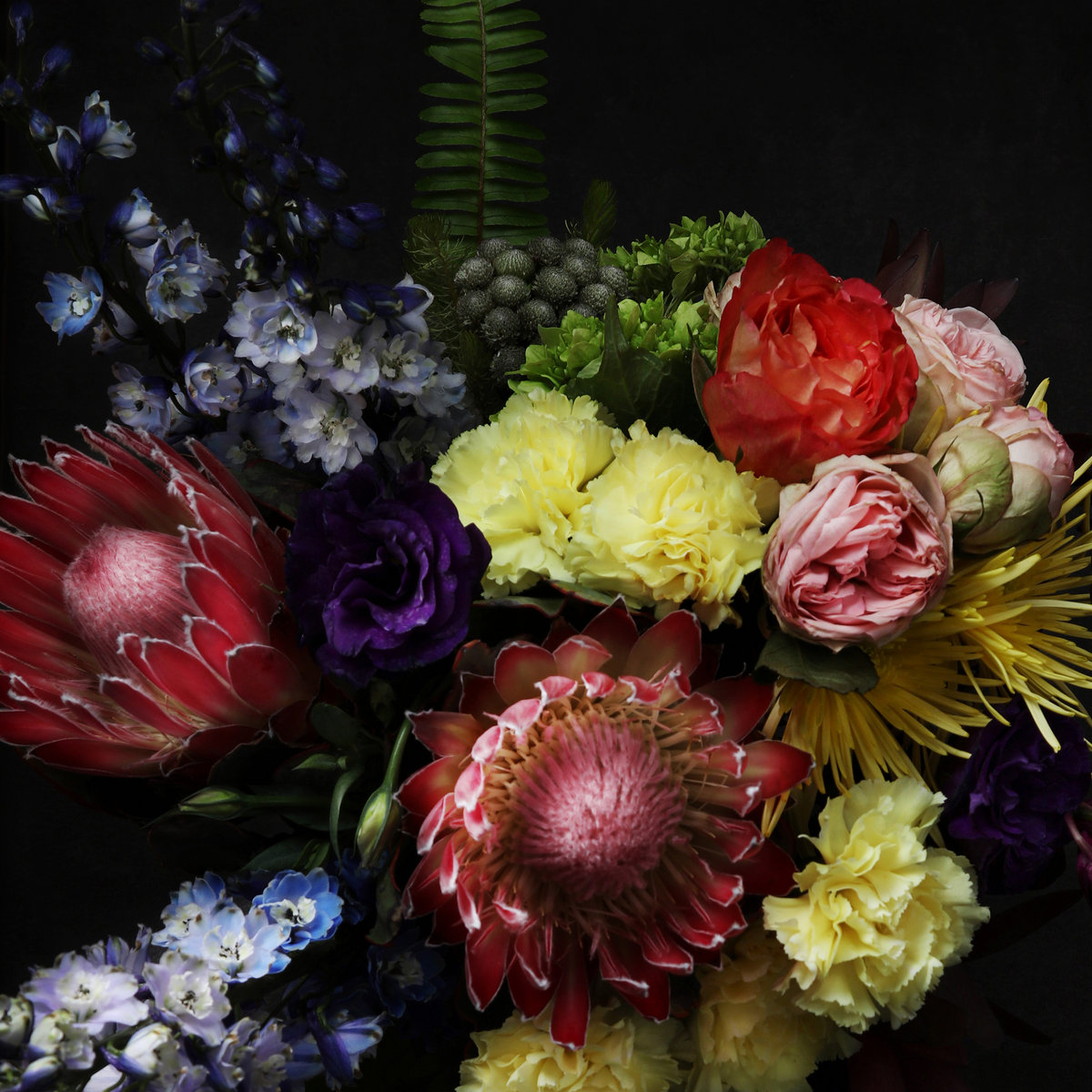 Here's some good news for you- after having five applications to go home rejected because of this virus and border restrictions- I am finally home. My flight on Thursday was cancelled (the universe must have had its reasons which I'm fine with) but I arrived yesterday and after nearly 2 years from not seeing family and friends- I am home. Finally.
The sheer thrill you get from a band you adore and cherish so much releasing a new record is beyond comprehension. Sometimes a record comes out when you need it the most. Sometimes it comes when you least expect it, and you end up needing it more than you thought. One band in particular that evoke this is Cold Cave. My love for Cold Cave goes beyond the decade or so that they've been around. It all stemmed from my obsession with Wes Eisold's way with words and his music with American Nightmare. You can't compare American Nightmare to Cold Cave, but what you can relate is the sheer passion in his words and music.
Yesterday Cold Cave released their new record, Fate In Seven Lessons. These seven songs are guides for life, love and all that falls in between. The record is gorgeous, as ever. Cold Cave are incapable of making a bad record, and they just always seem to give us fans what we want and need. The words are poetic electric shocks to the soul and Wesley's vocals are a safety net for us all. Night Light is for me, their most soothing song they've ever made. It just has something about it that gets you right in the gut, and all is okay with whatever is going on.
These seven songs are a guide for life. They are your companion when all seems strange; it is a sheer joy to listen to, and they just make you so proud to be a fan. I love the darkness and hope in the songs. I love how every song feels like it was made for YOU. Of course, these songs would sound heavenly live, but we have to wait for that. I don't know how long we will have to wait here in the UK, but for now- the record is ours to treasure.
The melancholy gives you a strong sense of hope, lust, love and longing. Psalm 23 has this heaviness to it that just makes you lose it. That instrumental part (you know when it kicks in) just feels like it has brought you back to life. The whole record has a romantic and eerie mood, and I think that's part of why I adore the record. This is what I love about Cold Cave- the unconventional romanticism. I love that every song was written by Wes and his partner, Amy Lee. Every song on this record is a love song and to make it even more beautiful, their song Rainer features on some songs. A beautiful family making beautiful music- what more could you want? There is so much joy on this record, and so much love. Love Is All is one of the most perfect love songs I've ever heard. It just gets to the core of love, and it is done in such an open way.
The last full-length record by Cold Cave was a decade ago. Cherish The Light Years was a masterpiece then, and is still a masterpiece. It still sounds so brand new and that's part of the charm with Cold Cave. Everything you hear by them just feels like a sound explosion that you've never experienced before- no matter how many times you listen to it. There have been several EPs released over the last ten years since Cherish The Light Years, and everything Cold Cave has released feels like a step to creating the sound on this brand new record. Sure, it's their heaviest in a way, but it's probably one of the best things I will hear all year. My love for Cold Cave is permanently tattooed on my skin, and it is a tattoo that carries a lot of meaning and sentiment for me. This band have been a huge part of my life, and always will be.  To hear this new batch of songs, and to really soak up this sound is just divine. Not much is certain in life, but I am certain that Cold Cave will never ever release a bad record.
It's hard to pick a favourite, and I probably shouldn't feel like I need to but for me Honey Flower may just creep up there as my favourite for now. But I reckon this will be a record that you never settle on having a favourite song on. There's so much to love about this record; from the production to the lyrics. Everything on this record makes you feel like you are floating yet heading into a different world. I want to go where they are and stay.
Fate In Seven Lessons isn't an EP nor is it a full length record, but we can just agree that this is a remarkable record and is easily one of the best things we will hear all year.
Viva love. Viva Cold Cave.