This week there is music from: Big Dipper, Metz, GHUM, Fontaines, Kate Clover and a hell of a lot more!
What sounds like The Cramps and The Count Five, and is a masterpiece? The new song by Big Dipper of course! The new single from Mr Big Dip himself was released on the 14th, and you can treat the song as a little Valentine's gift for your ears and soul. The song is divine.
If I was one for genres, I'd probably make one up and call this Cowboy Punk. I love this song, and I love his vocals. I love the woeful lyrics and how you really feel for him. Sad cowboy blues- the Dip has sure got 'em on this one.
One of my favourite lyrics from the song has to be, "But at the end of the day it's just a fart in the breeze." I don't even need to quote the line before it to point out how great it is. It basically just poetically tells you how rubbish/pointless some things can be. But there's a lot of sadness on Just Love that is so beautifully written- it's that last verse; it'll rip right through you especially this part; "When I really start getting to thinking about it, it all becomes so clear. See, I cut my fingers so I can't touch her no more. And I cut my arms off so I can't hold her no more." There is something so painful and beautiful about this part, it just really hits you in the gut.
The romanticism in the song has a proper storytelling feel to it; you cannot help but be reminded of Tom Waits, Nick Cave, Leonard Cohen, Scott Walker (I'm just naming my favourites but the point still stands.) The longing and heartache in the song will ruin you but my god it's beautiful. If a song can't take you on an emotional and spiritual journey- then what's the point? You just want to get completely lost in this song and feel the way Big Dip does. When you listen to the song, you feel like you're sat outside on a step with him, a little bit drunk at 2am when the bar has closed and you've been thrown out and he's just pouring his heart out. We've all seen sights of people doing this on a Friday night, and usually with sick on their shirt and a questionable burger in their hands, whilst bits of lettuce and mayo fall to the floor. This however, is different. There's class to this drunken breakdown.
The longing and hopefulness that turns to hopelessness in this song really gets to you, and it also shows you how great a writer/singer/musician our Dip is- but also the other musicians on this song are exceptional. With every listen, you soak up little details and they fast become vital to your appreciation of the song.
Whether you're loveless or full of love, listen to this song and let it grip you.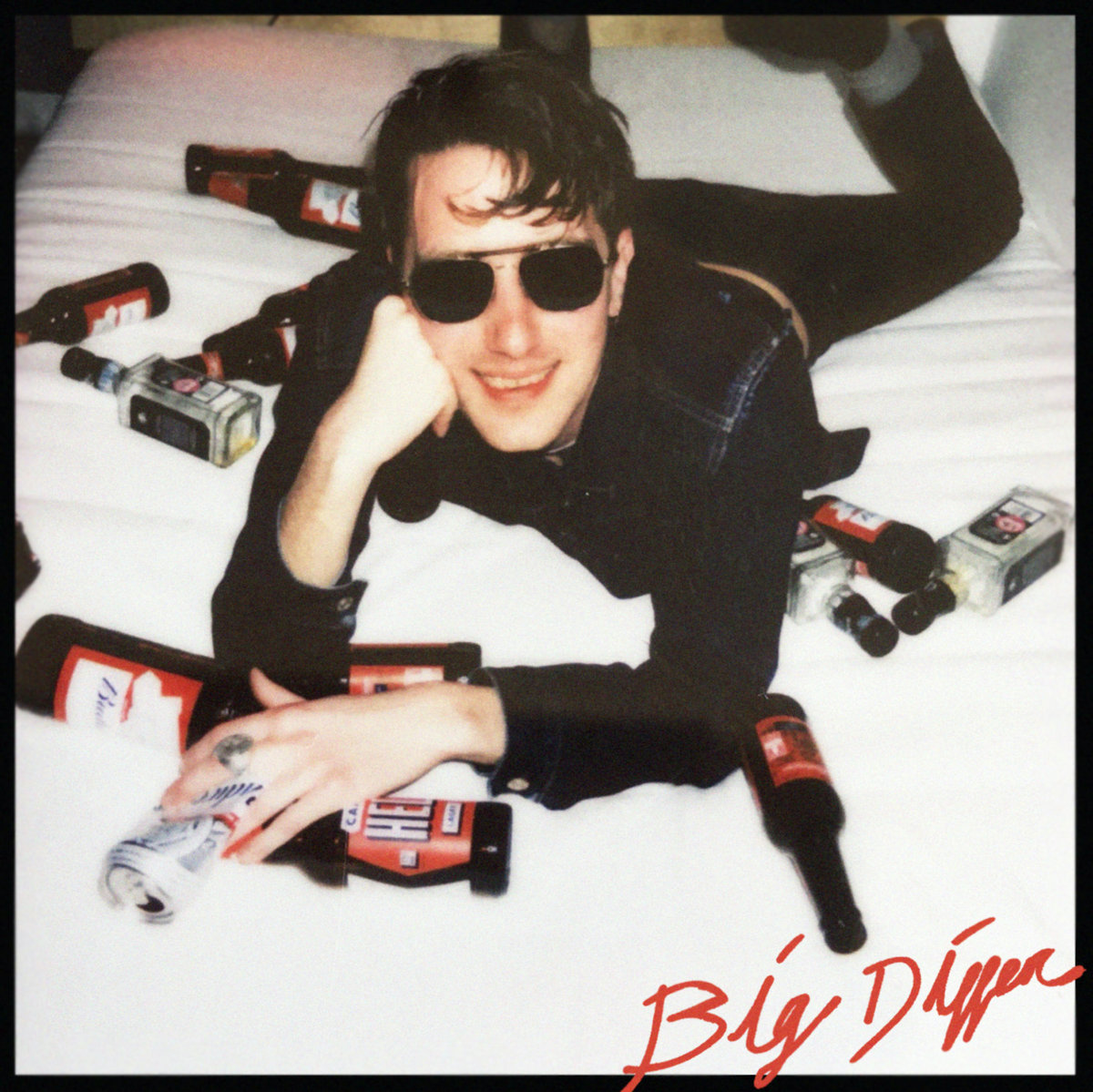 Here's something for you to get wonderfully lost in- the new project by Alec Hatcher; Big Dipper.
If you've ever heard anything Alec's done before, you'll know exactly what to expect and you'll know just how great it will sound. But, if you're new to his genius then I'll let you in on a little secret- you're going to fall in love with his Big Dipper project.
This is a real raw and gritty record. It's Bluesy, it's Punk, it's out of this world. It's like The Cramps meets Muddy Waters and collides with Screamin' Jay Hawkins. It's a work of art, and for me- it's just one of the finest records I've heard so far. The record opens with Biscuits and Gravy which you just know would sound perfect in a dive bar in the middle of nowhere. It's a song for the outlaws and rebels. The whole record is for us degenerates who don't quite click with what's around them. It's just a perfect record, and I implore you to get obsessed with it.
The six songs on this record were clearly made to be witnessed live. They are brand new songs, and were only recorded between January and February this year. The songs are brand new, but you totally feel like you've gone way back in time listening to this record. There's something really nostalgic about this record. It takes you way back, and I think if you don't become obsessed with it, then you're not listening to it properly.
If you're in London next month, then get yourself to the Shacklewell Arms on the 15th June (the show on the 19th is sold out) and witness Big Dipper and Hemi Hemingway LIVE. If that isn't a dream lineup, and the ideal first gig to attend since all this shit started, then I really don't know what is! If I still lived in London, I'd be at that show just having the best time of my life. I'll be there in spirit. But for now, we've got the record to treasure and adore.
Every single song on this record is just divine. I love Alec's storytelling and his way to tap into this rogue way of living, and just describing it all in the most poetic way possible. I honestly wouldn't be surprised if he wrote a book or several in the future. Can you imagine how dark, witty and insane it would be? It'd be a modern classic (no pressure Alec, you don't have to do this ha!)
If the inner sadist in you wants to have your heart broken, then play I'm Bad. It's heartbreaking but so beautiful. It's the song that every and anyone can relate to. It will truly leave you feeling like your heart has been ripped out, and it definitely shows us how great Alec is vocally too. It's such a beautiful song, and I reckon this live will be stunning. I feel it will leave everyone floored. It is such a gut-wrenching song, and you just can't get enough of it. There's something about this song that will just stick with you. Maybe it will leave you unsettled at first, but after the second listen you'll realise that it is a masterpiece.
I could write thousands of words about why this record is divine, but it's obvious right from the start that this is one of those records that will just stick with you. It's so cool and just a joy to listen to. You feel invincible listening to this record, and it really hits you on My Friend Dip. That song will make you feel ten feet tall. Again, this is another song that will just sound grand live. These songs are made to be heard live, but until we live in a world where we can all scream these songs back at Alec in dive bars- just play the record religiously.
This record could be the soundtrack to a Western film from years gone by, or it could be the soundtrack to your life. It is simply, one of the best records you will hear all year.