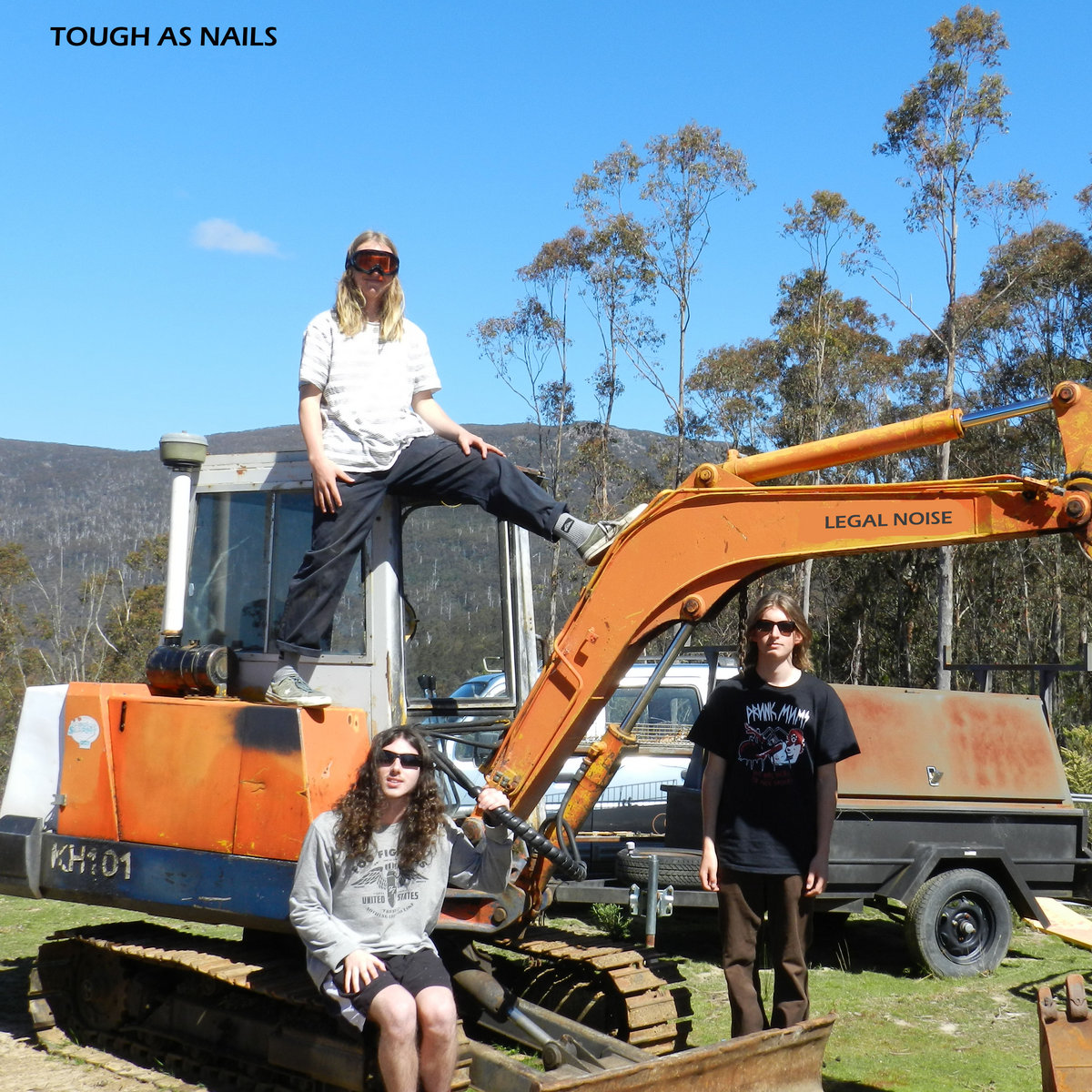 Here's another accidental find for you- Legal Noise. They released their new EP, Tough As Nails yesterday. It consists of four songs to smash your skull, destroy your hearing and move your soul. The songs are rowdy, exceptional and of course, beautifully obnoxious. A real gnarly Punk record to blast out super loud.
Lazy comparisons will be to the likes of The Chats or Skegss; but Legal Noise are their own kind of noise. Much like The Chats and Skegss. All three bands are incredible, and I absolutely adore them. Basically, Australis sure knows how to give us some great Punk bands. These are the kind of songs you play when you feel like you're a bit of a slacker or a burden (Disgrace being the EP opener that really hits you) but you make peace with it, and you stop caring what anyone thinks of you. Easier said than done but trust me, you'll feel much better when you get to this stage.
Goon Man is one of their heaviest songs to date. The guitar on this is insane- it reminds me of Birmingham's finest, Table Scraps. That sheer loudness and the way it makes you feel like something has got right inside your skull with zero chance of an apology happening. Why get mad about it? This is the most glorious sound. Goon Man doesn't sound like a song from now- there is something about it that could happily have been released in maybe the early 90s when Grunge was kicking off. Legal Noise sure know how to make music to wonderfully fuck with your brain and make you feel alive. I'll say it again, they are another band that make you wish you could go to a live show. This EP live would sound ridiculous. It'd be an utter rampage, and you'd want to be in that moment constantly.
I really love the raw sound on this EP, and for me it does remind me a little bit of very early Silverchair (Frogstomp record for sure) and that loudness is just divine. Aside from being everything I could want from a record; they are astounding musicians. The drums are intense and you can truly hear how remarkable they are as musicians on Double Trouble. I love the lo-fi feel to this record, and how you are made to feel like you are watching them play these songs in a garage or what have you. They give you this insight into their world and sound on this EP, and they do it in a way that just leaves you utterly speechless. I think this is one of the most exciting EPs I've heard in a long time.
Legal Noise have been around since 2019 (I think) and this EP is definitely a testament to how great they are. I've only just got hip to them, but I reckon it'll be one of my finest finds of the year (bold, I know) and I really cannot wait to hear more from them. They are such a joy to listen to, and they just make you want to forget the world and go into your own universe. Their songs are made to be blasted out as loud as possible. Once you've checked out the Tough As Nails EP, make sure you go back and listen to the rest of their hits.
Nightmare is a great song, and as you keep on listening to what they've released prior to Tough As Nails, you will hear a band that are on their own journey to discovering their sound. They are such a great band and I really cannot wait to hear more from them. Tough As Nails may only have four songs on, but these four songs will straight up blow your mind.