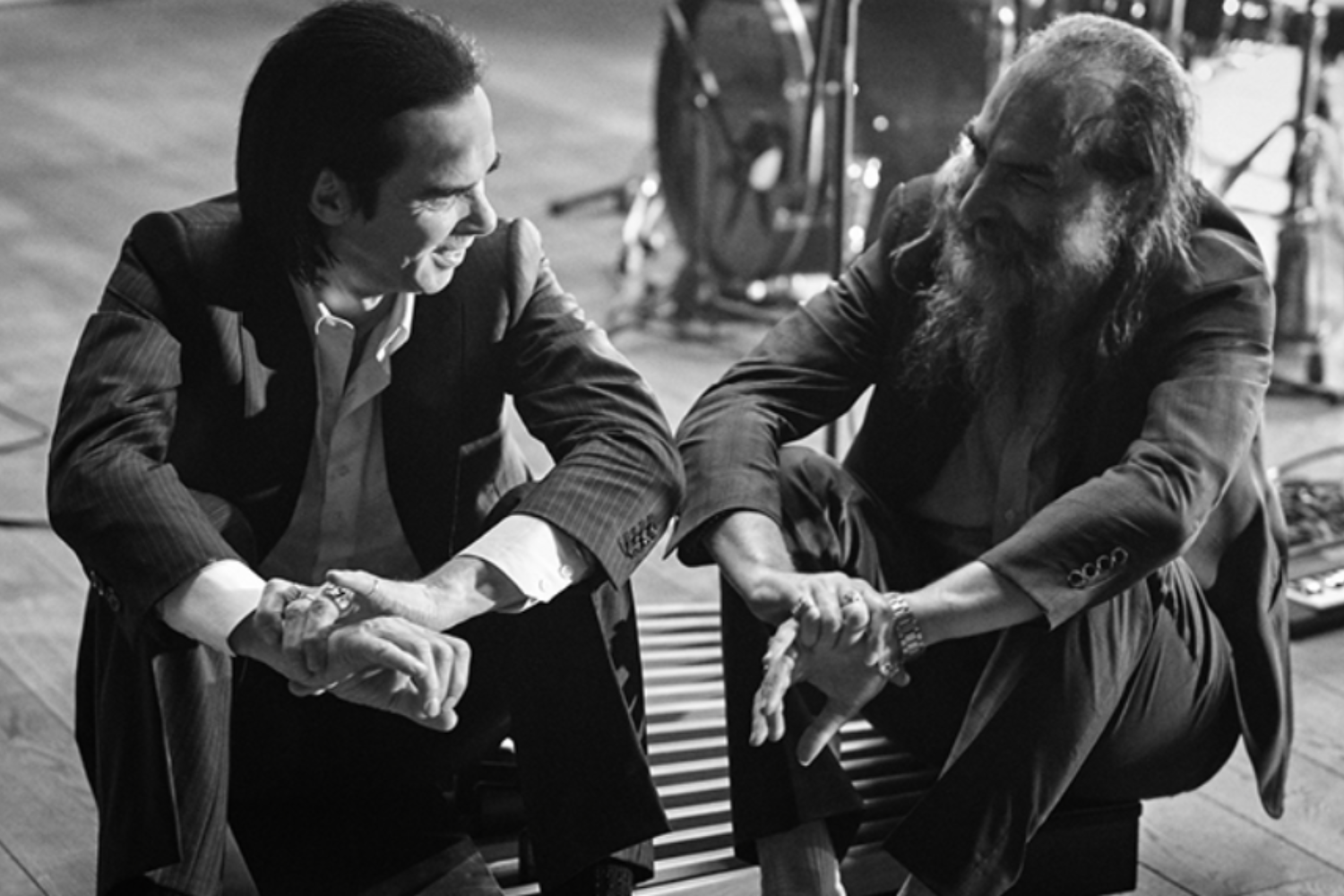 Like most of us, I've not been to a gig in nearly 2 years. Having this be my first gig in some time, I knew it was going to be special. I had no idea what to expect- emotionally. I thought I'd maybe cry during certain songs or maybe just be overwhelmed by being there. None of that happened. Instead, I just sat for 2 and a bit hours smiling, sat holding my girlfriend's hand. My version of Heaven.
The crowd were divine, and the atmosphere was just perfect. To see Nick and Warren in such a small venue (compared to Manchester Arena a few years ago) was such an honour, and the setlist was just perfect. Some may want older songs but to finally hear songs from Ghosteen and Carnage live is truly special.
I need to really focus on White Elephant. On record, this song is unreal. Fifth song into the set and they unleash this beast of a song. I felt like Nick was screaming this song at me. I loved every moment of this song, and in a way I felt like it was just me and Nick. I wanted to get on the stage and sing the song with him, and belt out the line: "With my elephant gun of tears I'll shoot you all for free. If you evеr think about coming 'round here, I'll shoot you in the fucking facе. If you think of coming around here. So aggressive, so powerful and just on another level of anything else I've ever seen live before. We all have moments from gigs where we can pick out the songs that really hit us- for me, this was it. At the end of the song, someone asked him to play it again. Oh if only! I'd have been happy with 2 hours of this song being played over and over.
I really thought I'd have been a bawling mess during I Need You, but for some reason tears wouldn't fall. All I could do was stare at the stage in awe. I think for the most part I was just smiling at the stage and constantly thinking, "THAT'S NICK FUCKING CAVE UP THERE!" Every single song (all 21 of them) is beautifully performed. Not just by Nick and Warren but by singers Wendi Rose, Janet Rasmus and TJae Cole add a calmness to the storm. They all have such gorgeous vocals that can soothe the most wild and wired minds. On drums, guitar and providing ethereal and doom-like loops we have Johnny Hostile (an incredible musician if you aren't aware of him!) Every single person on that stage last night was a joy to watch. They all played vital moments in making songs standout, creating an atmosphere so pure, terrifying and thrilling. How on earth had I gone this long without going to a gig? The thing that makes me feel alive, finally handed back to me. Don't take it away from us ever again.
Hand Of God, Hollywood and T-Rex cover, Cosmic Dancer were unlike anything else I'd seen before. I'd put Hand Of God in the same league as White Elephant. I felt like someone was shaking my brain, hitting deep into my skull and singing these words right at me. Nothing mattered at all for those 2 and a bit hours. Nothing in this world can compare to a Nick Cave show, but you probably know this.
From Warren playing the flute on Breathless to Nick telling us his love for Stoke (because of the pottery not oatcakes. Imagine if Nick told us he loved a cheese and bean oatcake!) Every moment, every minute, every note, every vocal last night meant the world. The way Warren and Nick look at each other like schoolchildren who have done something that shouldn't have when the teacher's back was turned is just beautiful. The way they embrace at the end of the show was just so powerful. You could really feel the relief of these songs being performed, and the general joy at finally being able to tour. It meant as much to them as it did to us, and nothing can beat that.
Nick's voice gets better every single time. He really makes you listen and cling to every single word. He is telling us stories, he's giving us a guide to life. He's letting us know that it's okay to carry the weight of grief, uncertainty, loss and whatever else the world throws at us. There is so much love in his songs, and the love projects a side of vulnerability that just makes you truly connect with his words. Waiting For You, Darker With The Day- these songs will hurt but my god they are beautiful to witness live.
I adore the way Warren sits, yet makes the violin sound like the most aggressive instrument ever. Something so gentle is turned into something so beautifully violent, chaotic and joyful. His haunting synths are probably the cause of the atmosphere you get- you're on edge. You have no idea what will happen next. You don't want to know. Will it be loud? Will it be tame? Will I cry? Will my bones feel like they are being pulled out of my body?
There are probably key things I've missed out, but I've had 4 hours sleep and my mind is still stuck on last night. I think it will be for some time now. That's how I want it to be.
It's pretty safe to say that last night, God was most definitely in the House.