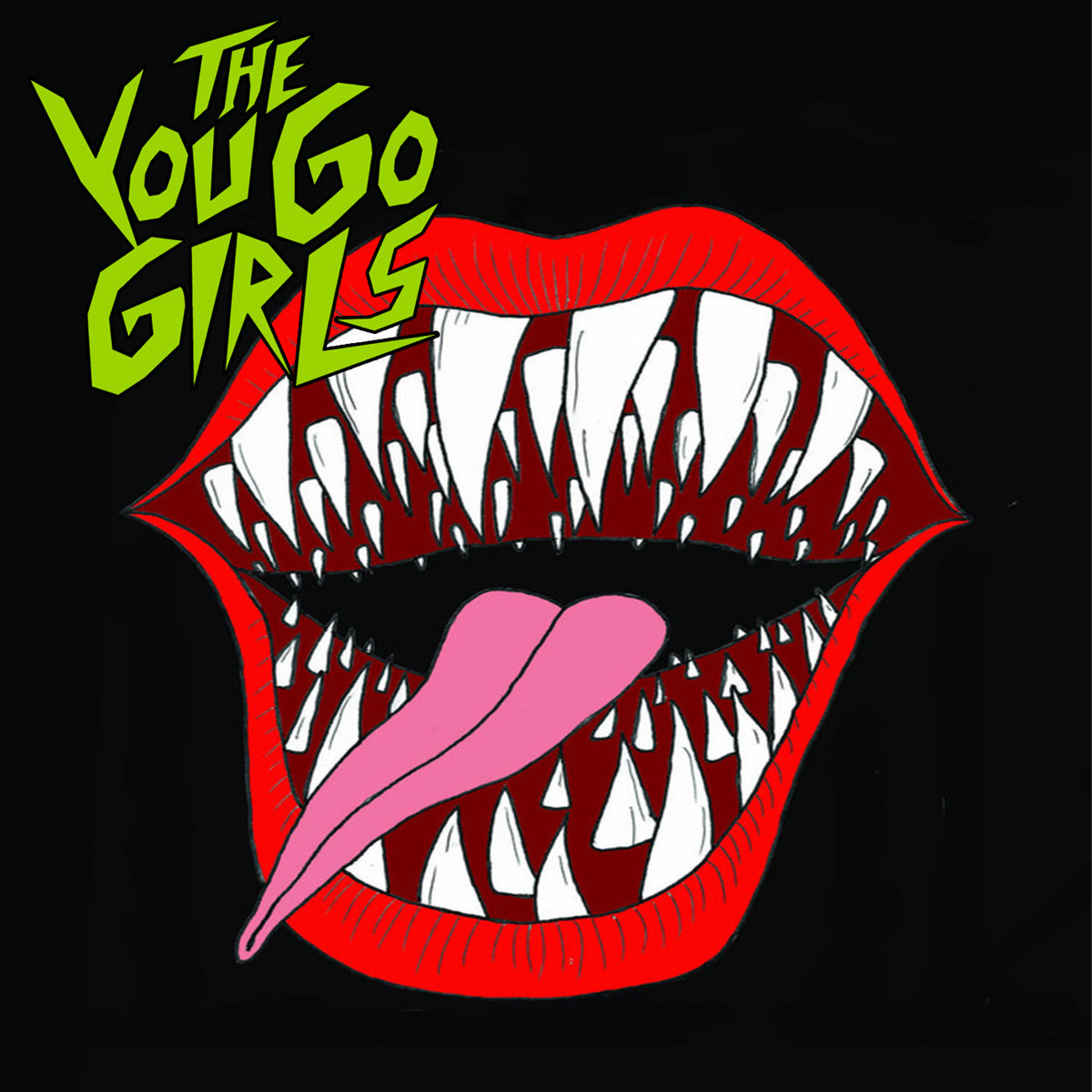 By now it is fairly clear that Kafadan Kontak Records keep on putting out exceptional records by bands that will just blow your mind so brutally and so beautifully. The You Go Girls are another band that KKR have taken on. If you're looking for something to free your mind, then Teeth is the perfect record to do it to.
Teeth is a hyperactive record from start to finish! Every song is a delight for the ears, a proper Garage Rock treat for you. Every song will make you want to move and it'll make you think you've supped 6 beers,and can't stand up without even touching a drop. It's a proper rowdy record and you feel it right in your bones.
These 9 blistering songs never hit the 3 minute (apart from the closer, Red Planet which hits around the 6 minute mark)they have that fast-paced sound us Punks love so much, and the way they just ruin your hearing with the sheer loudness is insane. You know when you just hear something so loud and powerful, and you start questioning what the fuck you did before you heard this record? That's how I feel about The You Go Girls.
The record opens with Eaten Alive which sounds like The Doors on the strongest acid imaginable- even the Lizard King himself couldn't handle this one. There's a real 60s Psychedelic feel to this record, especially on Eaten Alive. It's spooky, creepy and it sounds like an anthem for a cult that is trying to lure you in. Hey, if they make music like this then I think a fair amount of us would sign up!
Teeth is a wild record, and it has this beautiful energy to it that you just can't get enough of. You want to keep it on repeat, you want the band to just keep on putting record after record out. I have no idea how long this band has been going or how many records they have put out, but trust me, this is their best work and most certainly one of the best records KKR have put out.
It's everything you could possibly want from a gnarly Rock band who have all this energy that they just need to unleash. They are definitely a band we all need to see live- can you imagine how wild their shows are?! You can just imagine it now- a venue that has questionable liquids on the floor so your shoes stick, covered in sweat and warm beer, the band diving into the crowd trying to keep themselves upright and everyone just having the best time. I miss gigs so much, and bands like The You Go Girls make me miss it way more than I anticipated. However, the record does make you feel like you are at one of their shows so if you have the same hankering as me for a gig, then just close your eyes and play Teeth super loud and go nuts!
The You Go Girls cannot be tamed. Their sound cannot be defined. Their songs are drunken anthems to lose yourself in. They are just a really exciting band, and Teeth is by far one of the most energetic and wild records I've heard in a while. Take songs like Street Party and Skeleton Baby- they are just off the wall. This isn't a band who care for making music to please anyone, you can tell they do it to release this pent up energy they have and in turn, they help the listener do the same. That's why it works and that is why they sound so good!
Take joy wherever you can. Take it from this record. Take it from this band. Let yourself go as wild as possible!