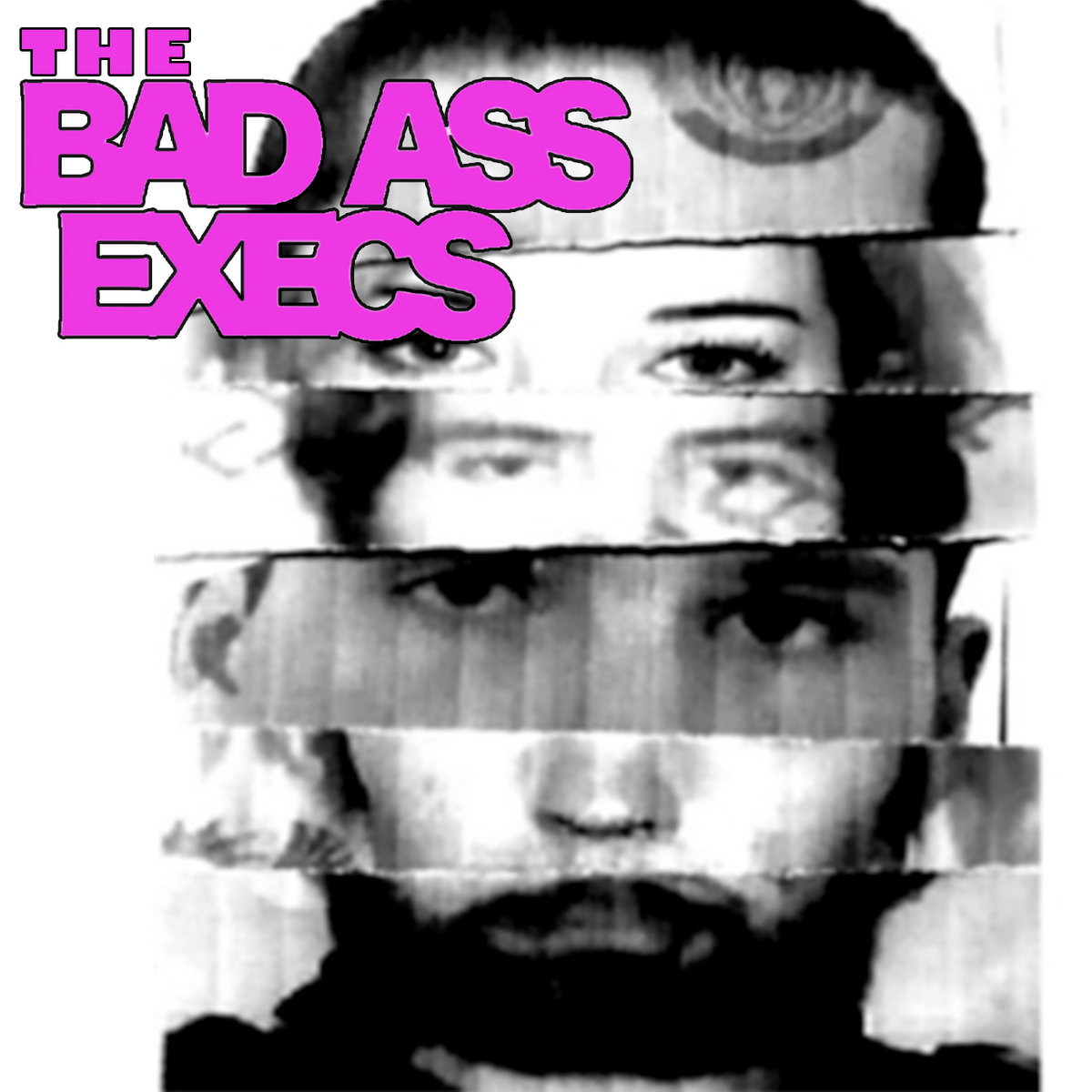 The Bad Ass Execs is a rowdy group of pals from South Africa, who make insane Garage Rock music with some obscure twist. There's no point in trying to figure it out though, you might as well just listen to the music and let it freak you out a bit. Or a lot. I was meant to go for an eye test today but it's pissing it down so I decided to cancel. Listen to music, write about it and probably then play FIFA because what else can I do!
Yet again KKR have put out a phenomenal record, but let's be honest they've never put anything bad out. I think I have some strange goal to write about everything they release. Am I obsessed with the label? Probably. They just keep on giving us such great music, and you can't help but love everything they release. There's a strong DIY ethic on this label, and it definitely is reflected in the bands they work with.
The Bad Ass Execs sound like a hangover from a really great night at a dive bar. They are so loud and chaotic; they make you wish you could make music this strange and powerful. It's totally off the wall and feels like you're invading someone's private thoughts. There's a brilliant Punk attitude going right through their music, and it's that attitude that keeps you hooked. If I listen to a band, and I can hear that they make music for them and to not please the masses and they don't care what you think- I'll probably love them. Nothing here is polished or refined. Nothing is perfected to the point where you're in disbelief a band can sound SO good. It's all raw and unfiltered, and for me- that's exactly what makes The Bad Ass Execs perfect.
Their slick new record is a great example of gnarly Rock 'n' Roll that needs to be played SO loud that you shake the universe to its core. With so much shite happening in the world, we need to find the good where we can. I always have to lean into music because for the most part, I think it keeps me going. These 10 new songs are just an exceptional listen, and if you're wanting something tame then you'll love Long Lonely Road but if you want something more rowdy then you;ll probably be obsessed with Bad Time. The songs all feel like they were fun to make, so it's no surprise that this record is SO good. Play it as loud as you want to, and really soak up these songs.
Songs like Shackle Up have a little Blues feel to it, but it dips in and out of this fuzzy Psychedelic sound, and just keeps on getting heavier and heavier. It's one of my favourites for sure, but to be honest the whole record does consist of 10 effortlessly brilliant songs that you cannot get enough of. I think this record could be the underdog of 2020, you know? I love how the record ends on this road trip vibe that is West Coast, and the whole record just takes you on this weird and beautiful journey through the minds of the band. 
We need bands like this because they aren't afraid to make music that is off the wall and completely out there. Like I mentioned earlier, you can really tell that they aren't here to please other people with their sound or whatever- and that's what makes them such an exciting band and a real joy to listen to, and write about.
If you feel one record isn't enough (it isn't, I know) then you can listen to their previous releases here: https://thebadassexecs011.bandcamp.com