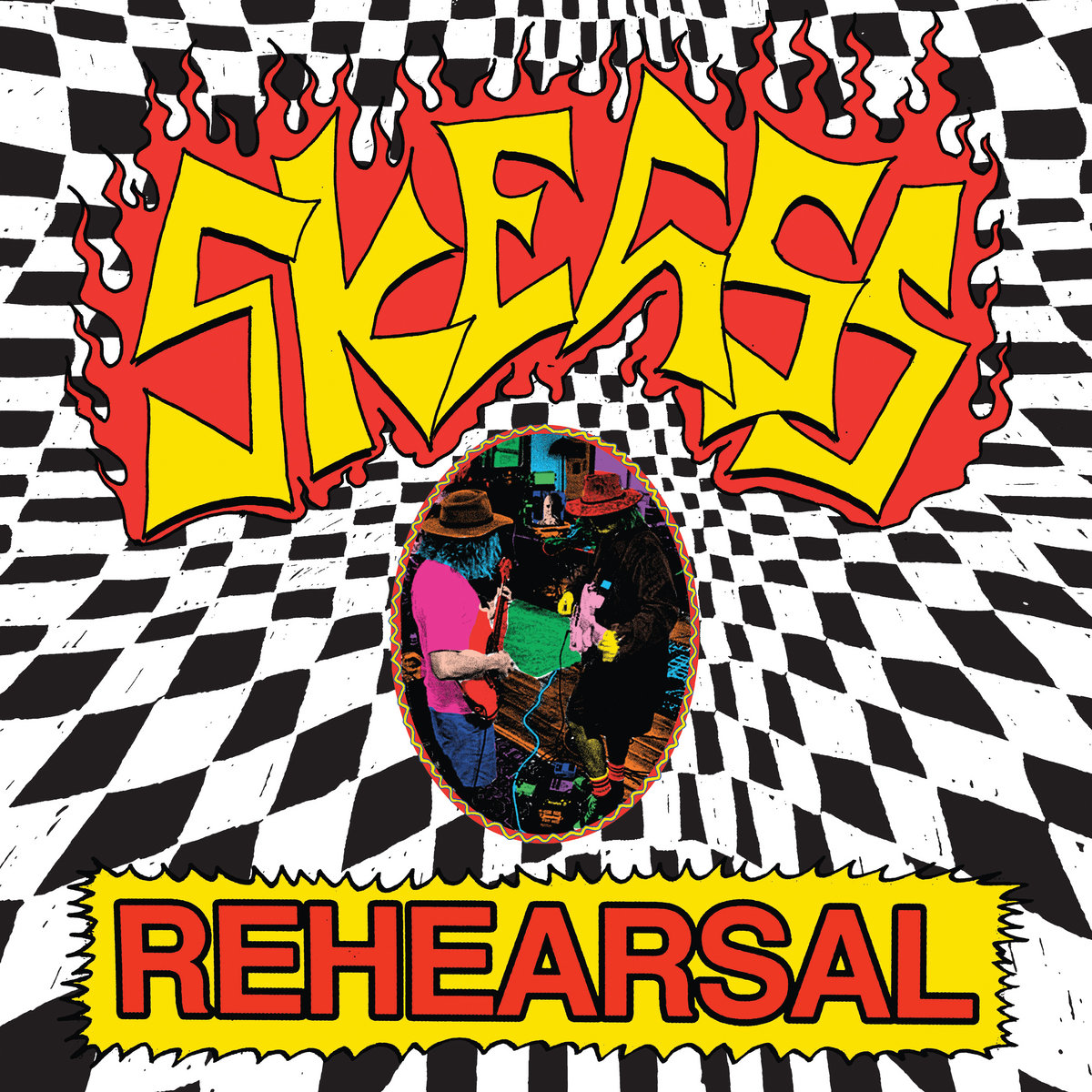 Nearly 3 years on from their last record, Skegss are back with a new record that completely justifies why they are one of the most exciting bands around. Rehearsal is a record to do a load of nothing to, and to just have a good time. Play the record in your room as loud as you want, or head out on a long walk blasting this out as loud as you can. Head to the beach and let the waves crash around you; soak up this beautiful record in all ways possible.
Skegss know how to make music that just hits you in the soul; instantly making you feel much better and less worried/stressed out. It's like they take it all on, and let it all out for you. 5 singles have been released so far from the record, and don't let that trick you into thinking you've heard everything the band has to offer on this record. So far from it. The singles released so far are obviously brilliant, but the record is made up of songs to just really take in and play every single day. Is this record better than their debut, My Own Mess? That's like asking someone to choose who their favourite kid is or whatever- there's no comparison here.
I really love that Skegss have such a powerful way of being open with their lyrics. There is this beautiful fragility to Fantasising and it just makes you feel like someone has scooped out all of your thoughts and described them in a more articulate and less scary way. I just love the way Ben has this sleepy tone to his voice, and it kind of feels like a lullaby. It makes you really feel every single word he's singing and I really can't get enough of Running From Nothing- it's such an easy song to relate to. It's one of those songs that you listen to, and think "oh fuck!" and it just blows you away. They've been around for a while now, but they have this sound that makes you feel like you're listening to them for the first time with every single time. You just can't get enough of their slick sound.
For me Skegss are like the friend that calms you down when everything is a bit too much. Their sound is utterly soothing; and they've really gone above and beyond with this record. These 13 songs deserve all your love, devotion and attention. You just can't get bored of songs like Sip Of Wine, Picturesque Moment and Valhalla. You just can't get tired of a record like this, of a band like this. The 3 of them are brilliant musicians, and you can really hear the bond between them all- especially on this record. There's a tighter sound here, and it's a real pleasure to listen to.
As someone who's been a fan of them for a few years, to hear how they've developed their sound but always had a strong Punk backbone to their music; you can't help but feel really proud of them. There's moments on the record which make me think of In Utero by Nirvana- Curse My Happiness being the main song to liken it to. There's something so pure about the band, and you just cannot help but become obsessed with them. Wake Up is a song to really listen to when you can feel the world taking its toll on you. It's like the song is reassuring you that maybe, it'll be alright. We don't know when, but it will be. Hopefully.
When you listen to Rehearsal you just know that this record was made to be played live, to be played at 4am when your mind won't settle- it'll be your best pal. It'll be your crutch. It'll be your world. Skegss are such an exciting band, and Rehearsal is just a taste of how great they are. Grab a beer, and get lost in this delight of a record.