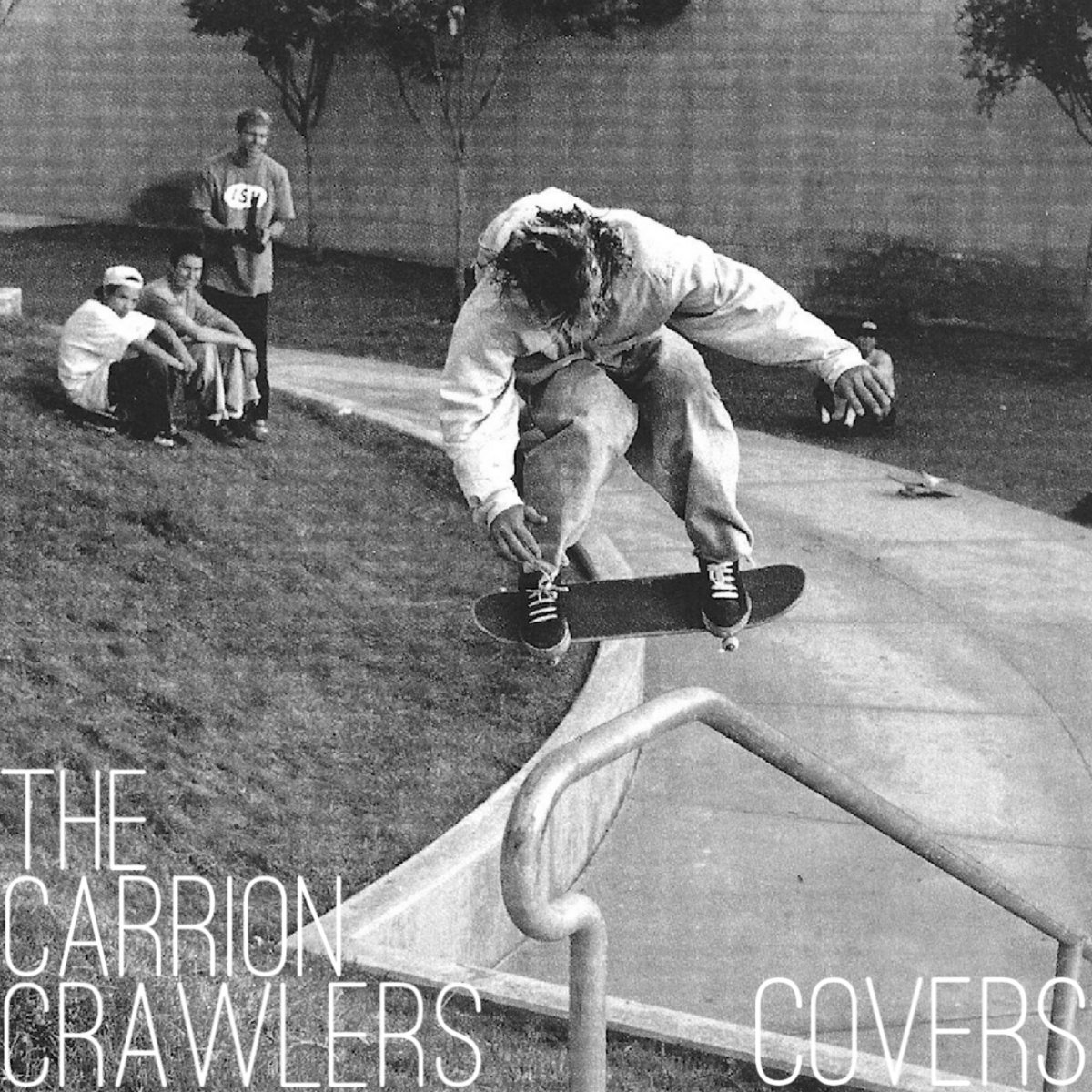 Say hello to your new favourite band that you'll probably never know anything about- South Dakota's The Carrion Crawlers.
A few days ago they released an EP full of covers, and it's basically a handful of songs by bands I love. It's a loud and chaotic record, and it'll leave you needing more music from this band. The songs pack a healthy punch, and do every cover justice. All too often covers are bland and lack any creativity. And I know, I know some songs just shouldn't be touched and there have been some really shitty covers over time. But, The Carrion Crawlers are here to disperse all these myths. Let them in. Play it loud.
On this glorious record, the band cover songs from Link Wray, Wavves, Bad Brains and Beach Goons. The record sounds like a bunch of friends dicking about in a garage or basement space, and trying to figure shit out. But, the thing is- none of it sounds like a practice run. The songs sound like they are theirs, like they did it all first. The cover of So Bored by Wavves is so good. This is such a stripped back version of the song, and you can hear the connection in the vocals to the song. If this is their first release (I think it may well be) then I'm pretty sure they are onto something really special here.
I love the raw sound on this record, and how it feels like it was all done in one take. I love how they make you forget that these songs are covers, and you just believe that they are their own. That's just magical and a real indication of just how great they will be. There's no imperfections on this record; my only gripe is that I want more songs. I can't wait to hear what their own songs will be like, because this EP is just a delight to listen to. You want it to last forever. You want the band to narrate your day to day. Maybe you even want to join the band. I know it's just one EP but they definitely give the impression that their live shows are probably brilliant. Have they even done a show yet? Who knows!
The cover of So Bored and the Bad Brains cover show the range of this band, and how they can take on any sound and at any pace. We all know that Bad Brains were one of (and still are) the best Punk bands to have ever existed, and no band will ever come close to them. I just love how fearless they are and how the can really go for it on this cover, and the whole record in general. It's just a really refreshing listen, and such a joy to blast out super loud on an irritatingly hot day.
I'll let the music do all the talking for this one, check out the record here: