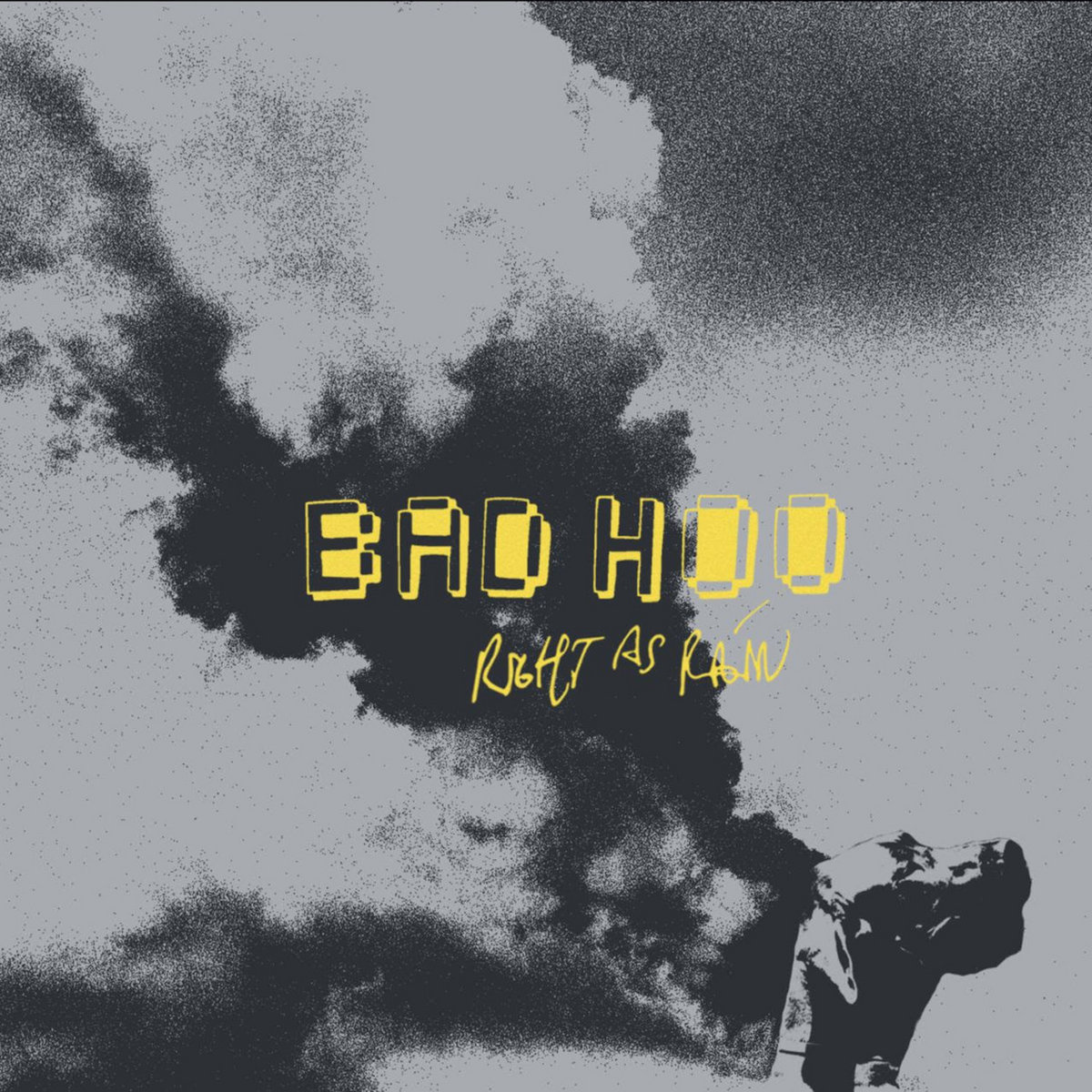 Ready for something so majestic, so excellent, that you will have to pinch and slap yourself over and over to believe it? Then you're in luck. Tomorrow, beloved tykes Bad Hoo release their 3rd full length record.
Is it weird? Yes. Will it leave you on edge? I hope so. Will it blow your mind? Of course. Is it their best record so far? Well, yes. But everything they do is just incredible. You see, last year's gem What Is When was a phenomenal record and was everything you could possibly want from a rowdy Garage Punk record but Right As Rain has a more relaxed feel but don't let that fool you. Bad Hoo will still corrupt you, and you will love it.
Right As Rain has a new recording of Skim Milk Twist, along with a couple of covers (Silver Jews and Country Teaser fans- you won't be disappointed) Bad Hoo are a band that evidently get better every single time, and hearing the new recording of Skim Milk Twist is a prime example of this. This band were sent to make this shitty year better by giving us some good ol' Garage Rock that makes you feel like you're riding the waves at the beach, without a care in the world. Play this record constantly to really soak up how beautiful it is.
The songs are chaotic and rowdy, just a real pleasure to listen to and if you've been a fan of Bad Hoo for some time- you'll definitely hear something new in this sound. It's a step up from what we've heard before and given how much I love this band anyway- they've just left me in awe of what they have done with this record. If you have a checklist of things you look for in a band/record, chances are Bad Hoo will tick it all off and then some! You can't stop a band like this. The Splat Came Back (currently my favourite) is the hyperactive number that just makes your brain spin as you fall into a trance listening to this song. Then from the 2 minute and 25 seconds mark- it just turns into this urgent sounding and blistering anthem. You cannot get enough of it. It's just bloody fantastic. You know when Britney sang Gimme More? Well, this is what she meant.
Don't Like People is not only a great name for a song, but it's such a great cover. There's nothing that Bad Hoo cannot do. You just wish you were as cool as them. Their Silver Jews cover of Time Will Break The World is unlike anything else on this record and anything they've done. The vocals on this are so strong, and if it doesn't break your heart even just a tiny bit, then maybe the world has turned you cold already. It's a gorgeous cover and a lovely way to wrap up such a perfect record.
If you can't wait until tomorrow to listen to this masterpiece, then click here: https://www.cupsncakespod.com/news/2020/10/11/album-premiere-bad-hoo-?fbclid=IwAR3jO00QA-twViK8vqbfitJ06RtiNtBVvVqLD7ya2Akhl4mmPIWD-R44w8s
Right As Rain is one of those records that just give you some added security to your mind. By listening to this record, you will be left feeling you have properly took care of yourself. The record is out tomorrow (16th) and the band are offering to send free downloads of the record if you are struggling. They are also offering a PWYC (Pay What You Can) for the record also. Just check their Bandcamp page here for details: https://badhoo.bandcamp.com/