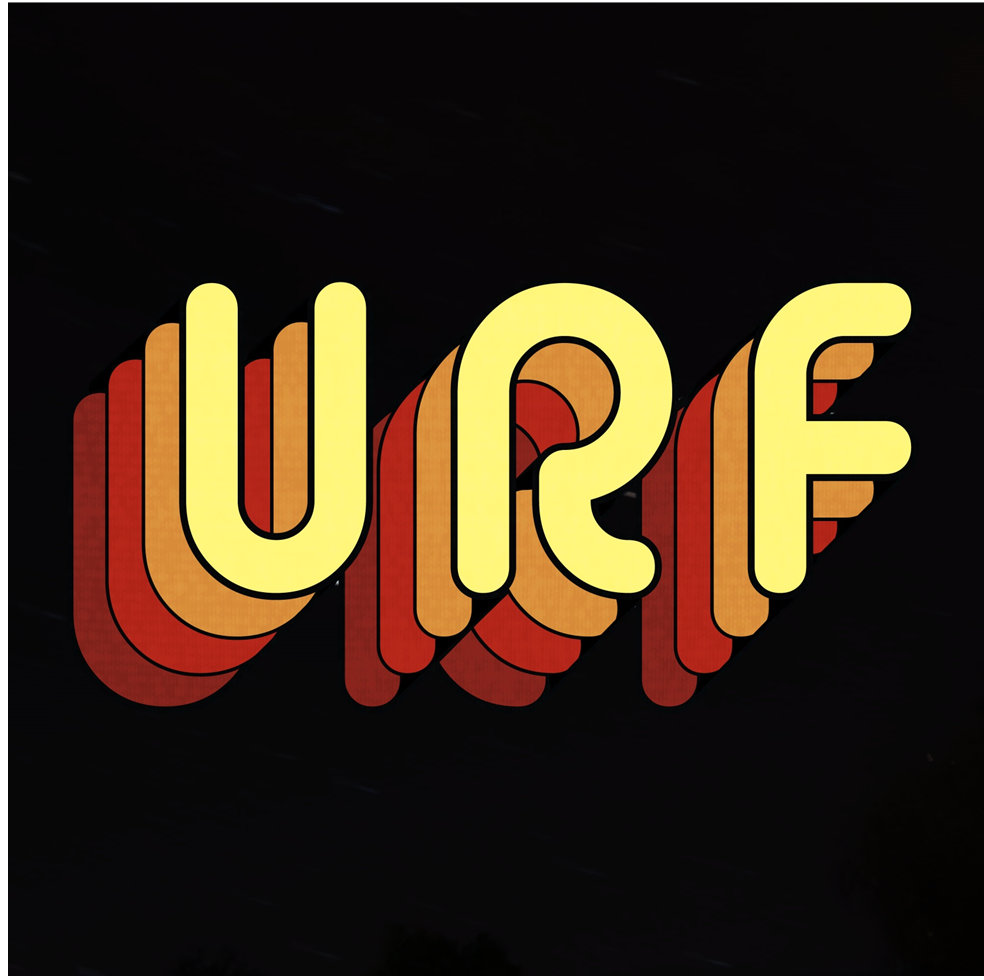 Supporting Crocodiles a few weeks ago were local band, URF. Manchester is known for having brilliant music scene. It's something to be massively proud of, and another reason as to why I love this city.
URF capture the doom and gloom of daily life, but don't let that put you off. They do it in a way that is so intricate and articulate; it's sheer poetry. They have this effortlessly cool Shoegaze sound that will just blow you away. On record they've got something that reels you in, but when you see them live something switches. Their live shows are something else. There's something really mysterious and industrial-like in their sound. They have a song called Night Driving which is one of their greatest, if not best song to date. That's just my opinion, mind. I love how intense it is, and also has quite delicate moments within it. They take you for a ride on all their songs, but this one in particular takes you further.
For me, they are the kind of band that after hearing once- you're hooked. I love bands like that, and I love this really intense atmosphere they have. Each of them create this mood, and it's just a pleasure to listen to. For The Ride shows us just how powerful Abbi's voice is, and I can honestly say that her vocals live are even stronger than on record. For The Ride has this euphoric build-up, and the instrumental part of this song will leave you covered in goosebumps. It's the kind of song that leaves you in awe, and completely taken aback that something can be this great. It's a beautiful song, and that instrumental part is just perfect.
Now we're going to get into their new song, Solitude.
Solitude is a heavy word. It's something most would shy away from. There's nothing wrong with being alone, and experiencing it is probably good for the soul because if you can't tolerate your own company- who will? There's nothing more peaceful and powerful than listening to music on your own. Just taking everything in, and grasping everything a song or record gives you. Solitude isn't a dirty word. URF have created something really amazing with their new single, and it captures being alone perfectly.
There are dark moments in the song, sure. But it is beautifully done, and it leaves you wanting more and more. The instrumental will have the same effect on you also, and maybe that'll take you to a different zone. Music that can elevate you or just take you out of where you are mentally is so powerful, and I adore that URF have done this again. They are so hypnotic and bold; it's a sound that I cannot and will not ever get tired of.
Solitude is the kind of song you'd hear on a Scandinavian detective drama (either whilst a detective loses his mind or something brutal happens) but don't let that put you off. I'm basically getting at, URF have made something here which shits you up but is also ethereal. Seventeen Seconds by The Cure- that's the same level that this song is on. Of course all their songs are, but Solitude in particular is on that level.
https://soundcloud.com/weareurf/solitude
URF are nothing short of incredible. They've supported the likes of The Brian Jonestown Massacre, Crocodiles and Estrons. They will also be playing the Manchester Psych Fest this year. They are also playing their own show at YES on 15th June!
Buy their music, go to their shows and wear your URF shirt with pride, like me.
I can't praise them enough. They're just such an exciting band, and are making something that really hasn't been done before. You can throw in all the comparisons all you want, but it won't stick because URF have something. It's something that goes beyond words, but will evoke all kinds of feelings. Get lost in the music, it's all you can do.