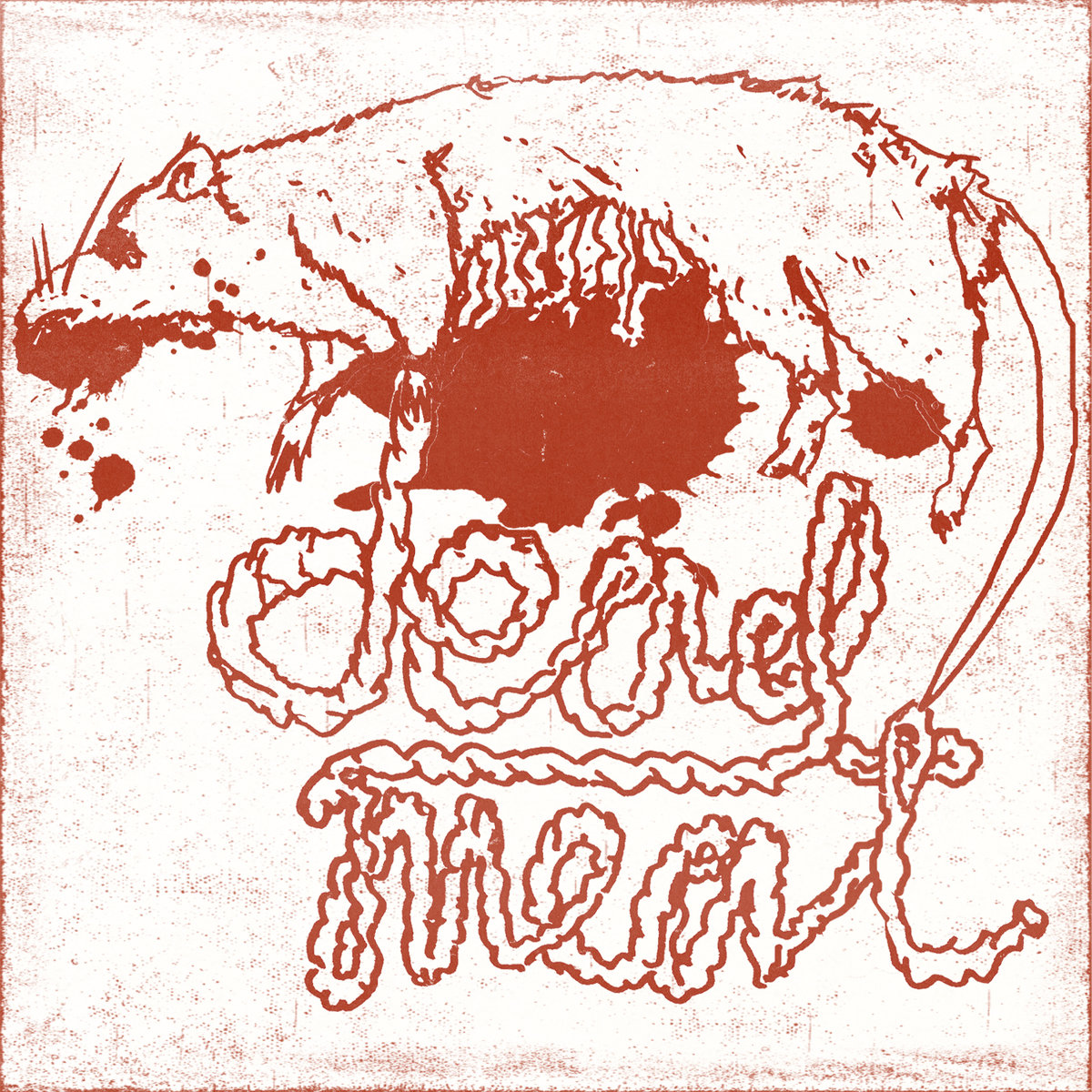 We have a super-group on our hands. Us filthy Punks/Punx have a band to really become obsessed with and to fawn over. That band is…. DEAD MEAT! They consist of members from the killer bands that are: The Speedways, Suicide Generation and The Cavemen and their first EP has been released by the always reliable and always great, No Front Teeth Records. This is gnarly London Punk at its finest. Strap in, kids! This is going to be loud.
The EP kicks out with I'm An Infection. Probably not something to yell given the state of the world right now but the song is great. It's fast, loud and criminally short. That's the EP in general though, but hey! Give it a listen and you'll see that the solution is to play it constantly.
Leave Me To Die is their Ramones moment. As someone who is obsessed with the Ramones and will always worship Joey Ramone- this is a big deal. There's a lot of Ramones flavour on this EP, but they also a huge dollop of Dead Boys. Basically, it sounds like my favourite bands in one. It doesn't get much better than this! Also the intro to Leave Me To Die reminds me a little of The Stooges' I Wanna Be Your Dog. It's got that same filthy feel it, you can't get enough of it.
Aside from the songs being incredible, it's only right that I tell you how brilliant they are as musicians. Vince has this brilliant snarl in his voice that makes you feel like you're watching a tiger attack its prey. Stalking it intensely and making it's way to rip everything and anything apart. The energy he has is the kind that makes you just KNOW that their live shows are insane. Jake is a monster on the drums, he sort of eggs the band on to go faster and play louder. You can really sense this on the title track, Dead Meat. It's just a joy to listen to and I honestly wouldn't be surprised if he is someone younger Punks starting bands cite his drumming style as an influence. Fisher (bass) and Adrian (guitar) compliment each other so well. Adrian is an animal on guitar; no one plays like him at all. There's something there that, and I know I keep saying it, but it really makes you feel like you're hearing the Ramones for the first time. The aggression in the guitar is merged so well with Fisher, and how he adds this slick grooves and keeps up effortlessly. No one is leading anyone here, they all have this evident bond and it's just another reason as to why it's fair to call them a super group!
Dead Meat have released such a great debut record here, and it just makes you excited to hear more from them. Given the bands that they already play in, it's pretty obvious that this band wasn't going to be anything other than exceptional. I can't count how many times I've played it whilst writing this. It's an addictive record, and that's something to really be in awe of.
Dead Meat's debut EP is out now via the equally great No Front Teeth Records. Play it LOUD!