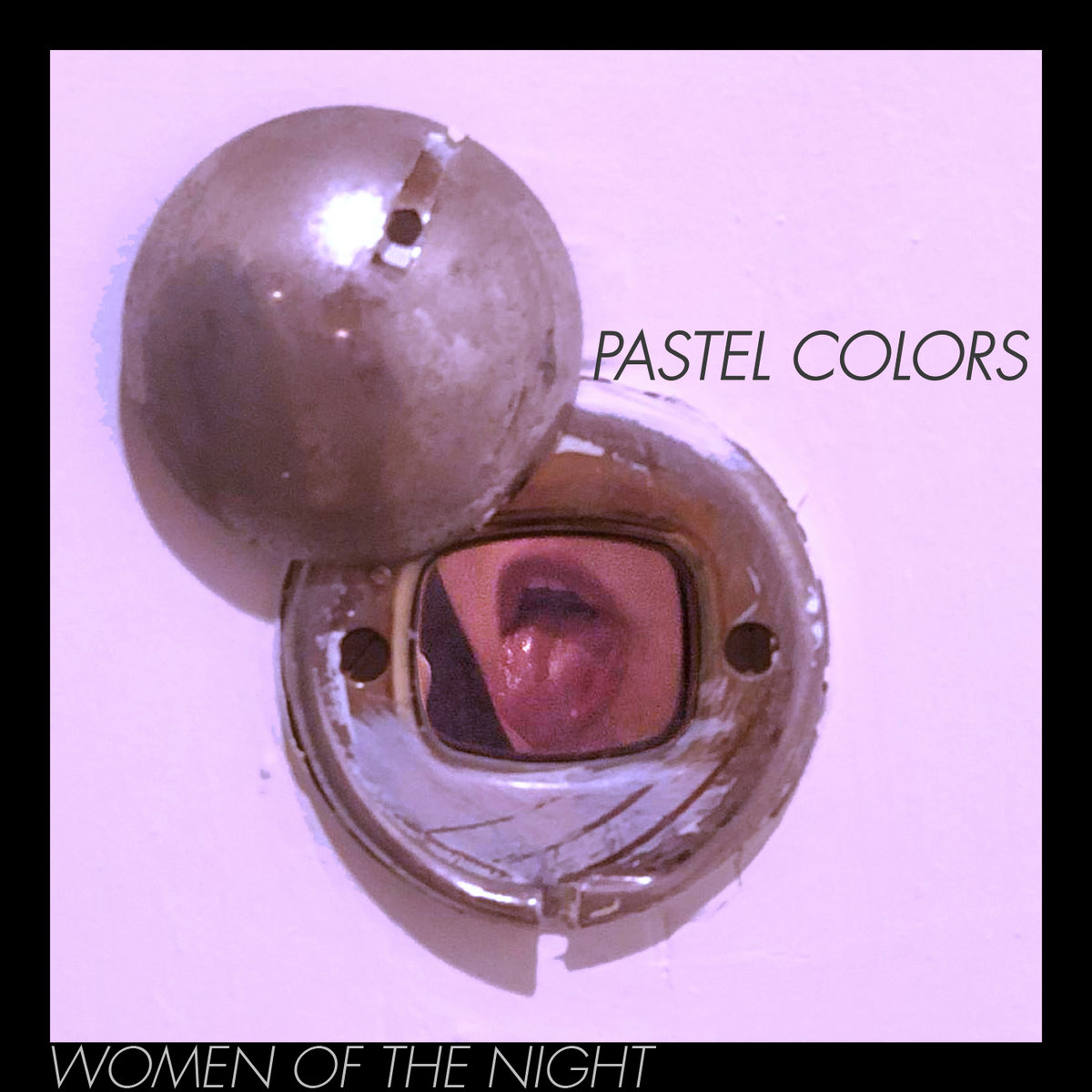 Some time ago, I wrote about the New York band, Women Of The Night. Obviously if you look the band name up, you might get something suspicious but it's okay. You've probably got worse on your internet history.
Pastel Colors is a body of work that is to be played almost religiously and without any distractions. It is an ethereal and beautifully sordid record. It is gentle and it makes you feel like Jim Morrison has come back to make a Post-Punk kind of record. It is such a effortlessly cool record that just makes you want to sit in the dark, with your headphones in and just slip into a different world. Alternatively, it also makes you want to wander the streets late at night and take everything in that's around you.
I love the song White Lighter which reminds me slightly of The Velvet Underground. Jords has something about him that reminds you of Jim Morrison and Lou Reed. It's that snarl in his voice and delivery of the songs that make you feel like you've headed back in time. They mix everything I love about music, and create something that you just can't get enough of.
It is such a soulful record that makes you completely lose yourself in every word, every song. As someone who has been a fan for some time now, I love hearing how they've developed their sound and created something truly magical on Pastel Colors. It's got that seedy alleyway sound that you just want to be completely immersed in. I love the unconventional romantic tones in the songs (think Nick Cave, Leonard Cohen) and how they are unafraid to be so stripped back with the lyrics. Songs like Brighton Beach give you this cloak of comfort that you freely wrap yourself in.
I have no idea what genre you'd put them in, but why do they need one? This record goes beyond- it cannot be restricted in any way. I love how this record appears to the loner in us all, and makes it romantic. There's nothing wrong with this  at all, and sometimes it does the soul good to be alone. Pastel Colors is the ideal record to just take time out to.  Quiet Nights is a beautiful example of this. The vocals and the relaxed guitar sounds just soothe the mind. It is almost like a lullaby for the mind. I'd say it makes me want to take a nap, but I could take a nap anywhere at any time. Solitude can be bliss, and Pastel Colors is one blissful record.
You feel like you're living these songs out with them, and to be this connected to the songs is something to truly admire. They do it with so much ease. Regular Day exposes how mundane everyday life can sometimes be, and there's slight humour in the lyrics. I guess it's only funny if you can relate, mind!
I think one of the main things that I adore about this record is the dark mood in the songs, but also hints of hope and love. These 13 songs are just gorgeous, and it is entirely criminal that Women Of The Night are massive. I'm also desperate for them to tour the UK. I'm a fan of music that gives us an escape route; something to just get lost in, you know? Women Of the Night do it in a way that is beautifully addictive. You can't leave it alone. Then again, why would you want to?