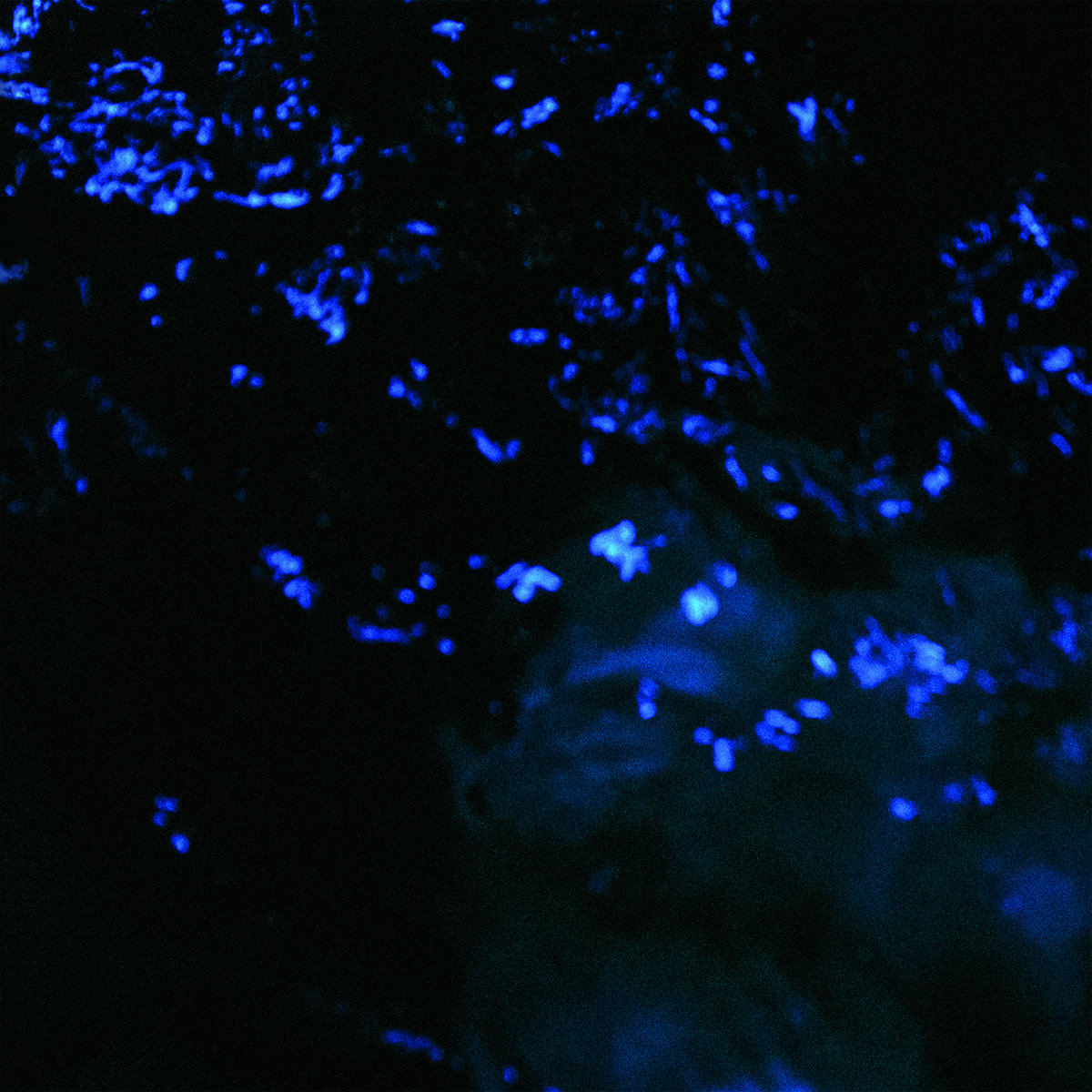 I want to start this by saying I am going to compare my excitement for this record to when I first heard TwoFiftyFour. Anyone who knows me, or has read anything I've ever written knows that this band are massively important to me for so many reasons. It's that kind of excitement that a kid gets on their birthday; it hits you right in the gut. GHUM are quite possibly, for me, the most exciting band around right now. They have this utterly gorgeous moody sound that you just get lost in, and you know what? It doesn't matter if you don't get found.
The EP starts with the powerful Saturn. The bass is what gets you on this, with the drums merging into it. Then the guitar comes in with this infectious riff. Then we are hit with the ethereal vocals. It's the perfect way to open up this EP. I love the spookiness in this, and it just makes you immediately want more. It has you hooked. GHUM are the kind of band that once you listen to; that's it. Nothing can touch them. This is how I felt, and still feel about TwoFiftyFour. It's that heavy sound mixed with something really eerie. I love the sheer intensity GHUM's music, and I honestly cannot wait to see them next month here in Manchester.
1000 Men is THE song. It's so big and so intense. It's the lyrics, it's the vocals, it's the hypnotising sound that just gets you. With this song, you can really imagine it being used in a film or something you know. It's got that bite to it that just makes you pull really weird faces because you're all, "Did they just do that? Did the vocals really make that sound? Did the drums really just…holy shit!!" That's basically how it is when you listen to this one. It's a beauty. It's my favourite. I cannot narrow down why, but I just love how it's got a really deep sound to it. I've seen GHUM be compared to Warpaint (which is pretty damn cool!0 and I hear it on this one. It's like Warpaint meets Melvins. Basically, two bands I am obsessed with. I'm fine with this. The more I listen to this song, the more I can feel my obsession for this band grow. I cannot wait to hear this live, I really can't. This is the one I'm really excited for. I feel I could write an essay on this song.
I haven't touched on Get Up because you should know that one by now. The EP ends with In My Head. It's beautiful, of course. What else would you expect! This record just leaves you wanting more. Four songs isn't enough, of course but whatever comes next is again just going to blow us all away. In My Head has some really hard-hitting lyrics, and I think it is one of those songs that you play alone. In fact, this is the kind of record that you play through headphones with no one else around. That's exactly what I'm doing now (I got to work early so I could write this up.) You can hear all different layers in this song; it's got vulnerability in all the right places and it has this magnetic intensity in the vocals. I honestly cannot praise this record and band enough, but I clearly will try! In My Head has that chilling sound to it that has the potential to spook you- but once you get over that (and you will, immediately!) you can truly hear something really mind-blowing.
The Coldest Fire is nothing short of perfection. With just four songs, GHUM have fully exposed their sound in a way most would hope to do with their debut full length record. They are a band that need to be heard. Whether it's on your way to work, or laying wide awake at 4am because sleep doesn't want to be your friend- they are band that will just reinforce every single reason as to why you love music, and why we need bands like GHUM.
The Coldest Fire is out right now, via Everything Sucks Music. GHUM are also playing a few shows next month. They're playing London's finest venue, The Shacklewell Arms on the 13th July, and are playing all over the UK including The Castle here in Manchester on the 15th. They are also playing The Waiting Room in London in October.
Buy the EP right NOW, learn the songs, fall in love with them and come see them on tour.